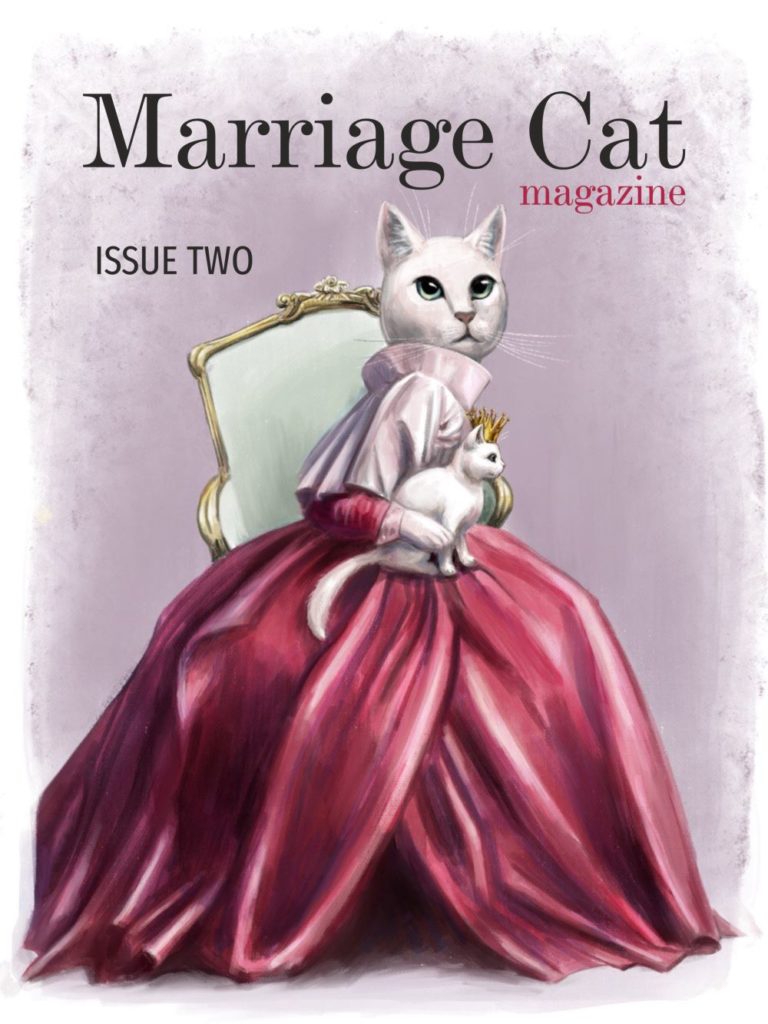 Marriage Cat Magazine
Editor
Contributing Literary
Stewart Lawrence, Inijah Quadri, Kit Ex, Tristan Stanley Elodie Hollant, Sarah Sharp, Ellen Forder.
Contributing Visual
Elena A., Kit Ex.
Advertising Sales
916.400.0524; meow@marriagecat.com
Marriage Cat
marriagecat.com
---
Marriage Cat Magazine
Editor
Contributing Literary
Barnaby Armitage, Andy Meeus, Sonja Methoxha, Ariachez, Hope Baxter, Catrina Conway, Sarah Sharp, Nick Holman, Baani, Christy Cedeno, Aaron Leighton, Mico Montes, Gabriel Burns, Will Schmitz, Grant Isaac, Tommy DeJosia, Collin Parrish, Ronan Barrington Quinlan, min – inspiredtarotpractice.com, Veronica Felipe, Fariba Laiq.
Contributing Visual
Elena A., Glenna Thomas, Oksana and Roman Ponomar, Anastasia C., Aikaterini Patapi, Maria M., Ivan L., Ilya Firsov, Antonio Stefanov, and J. Raj.
Advertising Sales
916.400.0524; meow@marriagecat.com
Marriage Cat
marriagecat.com